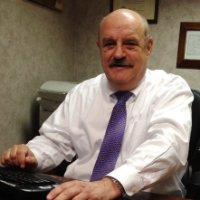 The firm of Thomas G. Fitzpatrick CPA is a personal service accounting and consulting firm. We cater to a wide variety of clients ranging from individuals to medium-sized corporations.
Our practice has developed, through referral, as one which caters primarily to the medical community. Of course, in addition to our specialty areas, we also provide tax and accounting services, including tax planning and tax return preparation, computer software installation and training and bookkeeping.
We are dedicated to serving all of your accounting, tax, and financial services needs. Our continuing mission is to serve you by providing the highest level of expertise and professionalism possible.
Our full-service accounting firm is well established and is ready to serve you. Since our inception, we have grown continuously by providing a wide-array of professional services. We have strong associations with various other CPA firms to provide you with the best knowledge available. Let us know how we can serve you. We're here to help.
I have been an accountant for over 25 years and offer expert accounting, tax, and business consulting services to hundreds of individuals and small businesses. In addition to my expertise, I pride myself on delivering affordable services in a timely manner with a personal touch. That's why most of my new clients are referred by existing clients.
Our firm is dedicated to providing quality tax and consulting services to Physician practices, Ambulatory Surgery Centers and the medical community.
Results
We work with you on a personal level to determine the best solutions for your unique needs, then leverage our seasoned expertise to achieve the best possible results.
Relationships
We are your trusted partner in success. Our firm is large enough to offer a full range of professional services at a fair price, but small enough to give you the individual attention that you deserve.
Relief
Rest assured that when a need arises, our firm is ready and capable to handle everything for you so you can focus on what matters most to you.
Memberships
American Institute of CPAs (AICPA)
New York Society of CPAs (NYSSCPA)
National Conference of CPA Practitioners (NcCPAp)